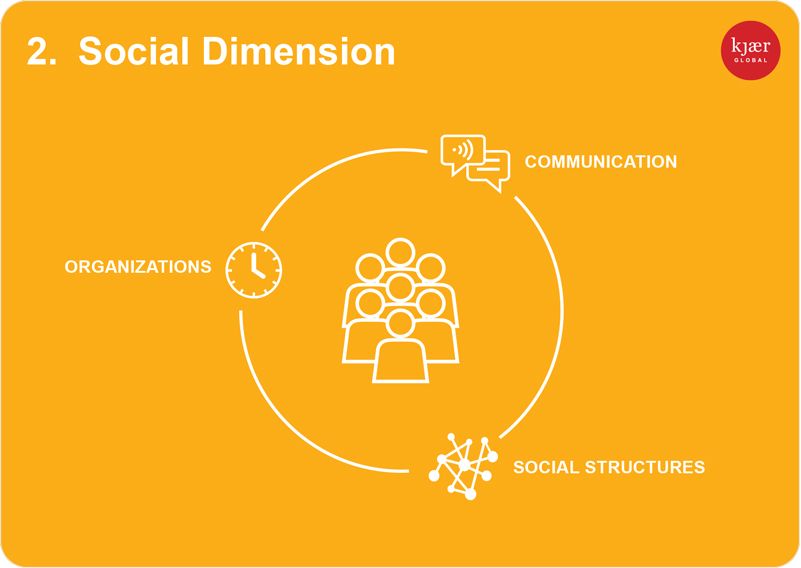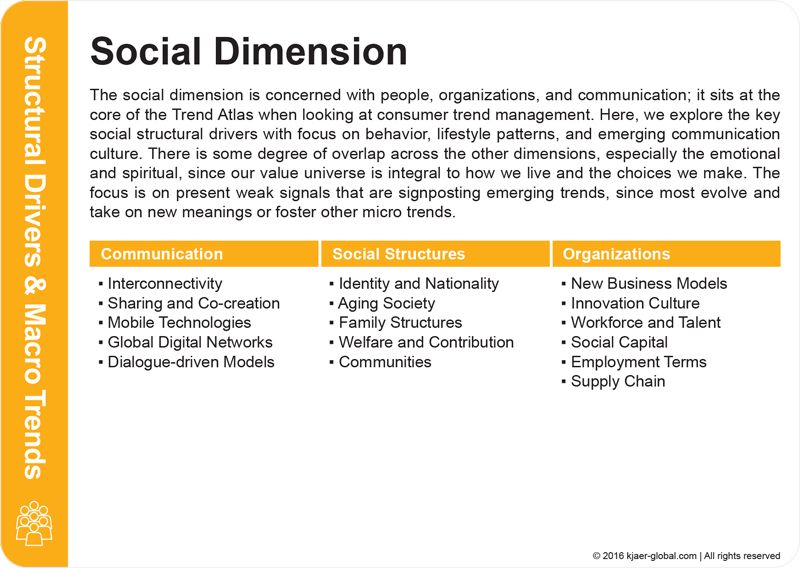 Spiritual
The capital P for purpose underpins everything in this dimension. It explores motivations and values that are fundamental to our definition and desire for the "good life". It is also concerned with spirituality and belief systems, as well as anxieties and fears shaping behaviour and needs.
Emotional
Investigating lifestyle influences and sociocultural drivers this dimension explore the emotional aspects of life, work, socialising, entertainment, leisure and consumption. This could include investigating the role of wellbeing and the search for meaning. New behaviours, rituals and praxis are anticipated through considering data from the other dimensions in tangent, with extensive cultural analysis and trend immersion as a key focus and reference point in this dimension.
Scientific
Here we follow the PESTEL model, with a research focus on politics, economics, society, technology, environment, and legislation. Developments and changes in this dimension happen at a slower pace – more evolution than revolution.